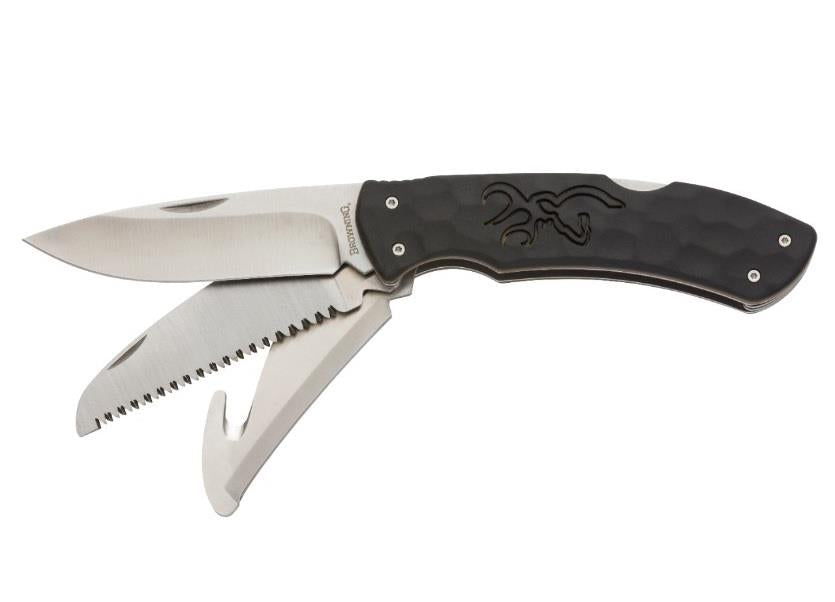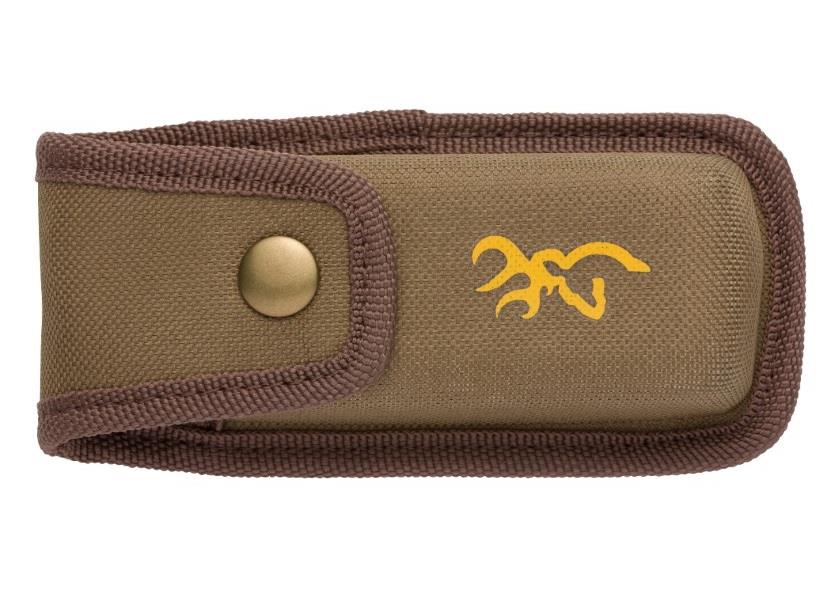 BROWNING
Primal Kodiak
Primal Kodiak
You usually don't associate a do-it-all, three-blade hunting knife with the word "slim." Browning has done just about everything that is possible to make this extremely versatile knife slim and compact enough to be carried on every hunt. Complete with blades for skinning, boning and gutting any game animal you take, you'll finish faster and easier than using a single-blade knife alone.
PRODUCT FEATURES:
Three locking 8Cr13MoV stainless blades: Drop point, guthook and bone saw.
*Blade length: 3-3/4"
*Polymer handle with rubber overmold.
*Nylon belt pouch included.