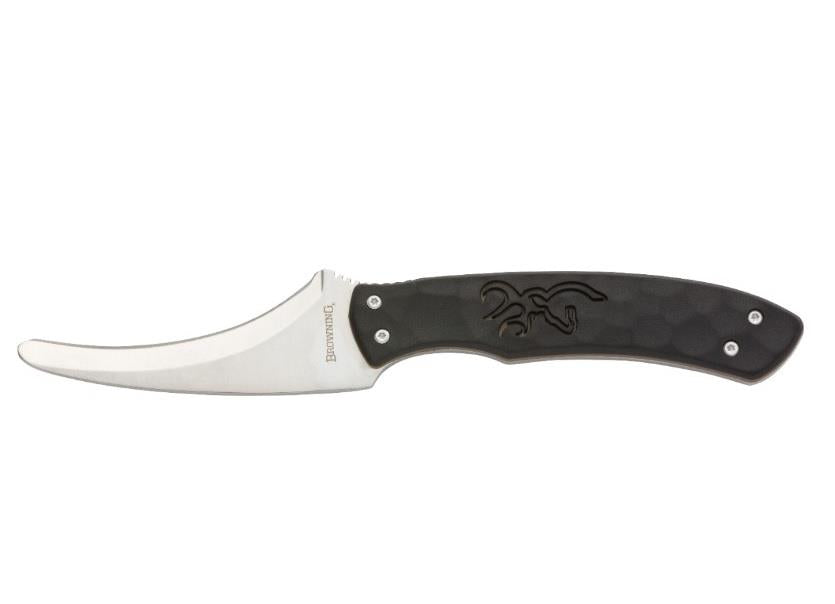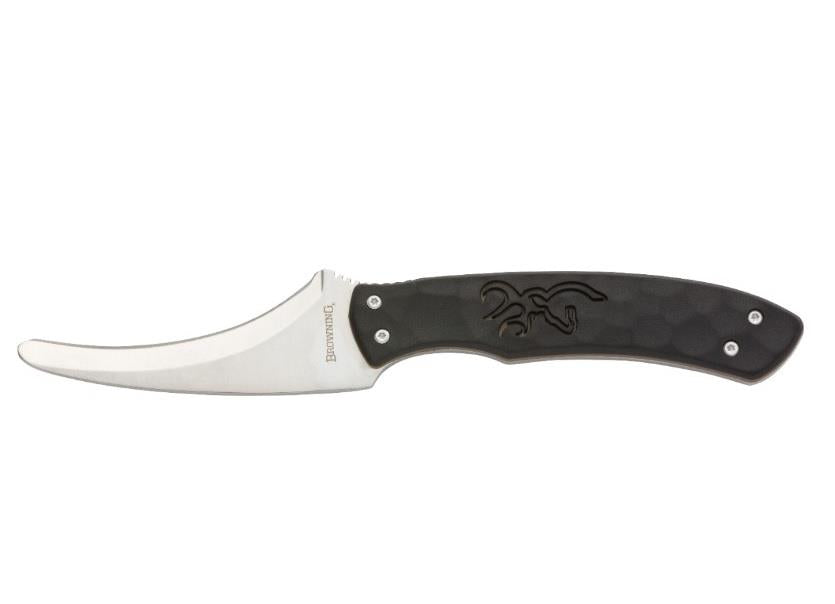 BROWNING
Primal Gut Tool
Primal Gut Tool
This is a gutting hook that never gets gummed up with hair. It's like gutting with your regular knife, except it stays put in the right direction as you go forward and it doesn't have a point that can accidentally cut into the intestines. Unlike most gutting tools, it's easy to sharpen and makes processing your game very fast.
PRODUCT FEATURES:
*8Cr13MoV stainless steel blade.
*Specialized blade profile for opening abdominal cavity without damaging entrails.
*Anti-skid grooves on blade spine.
*Polymer handle with rubber overmold.
*Nylon belt sheath included.