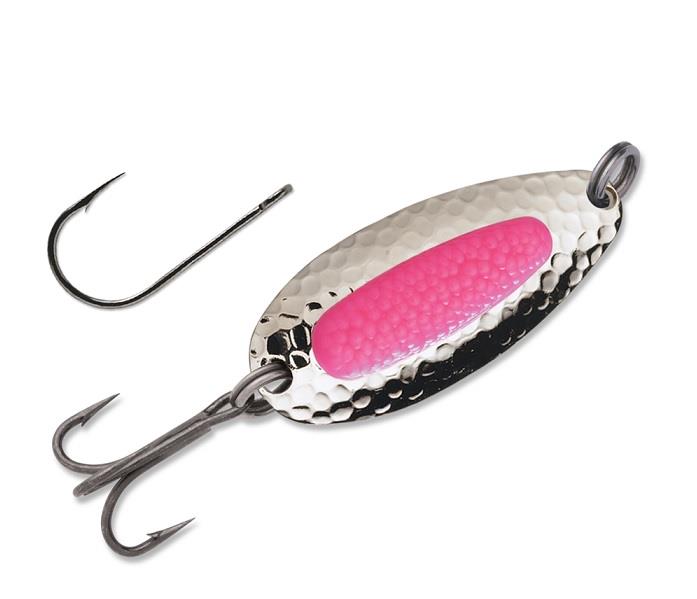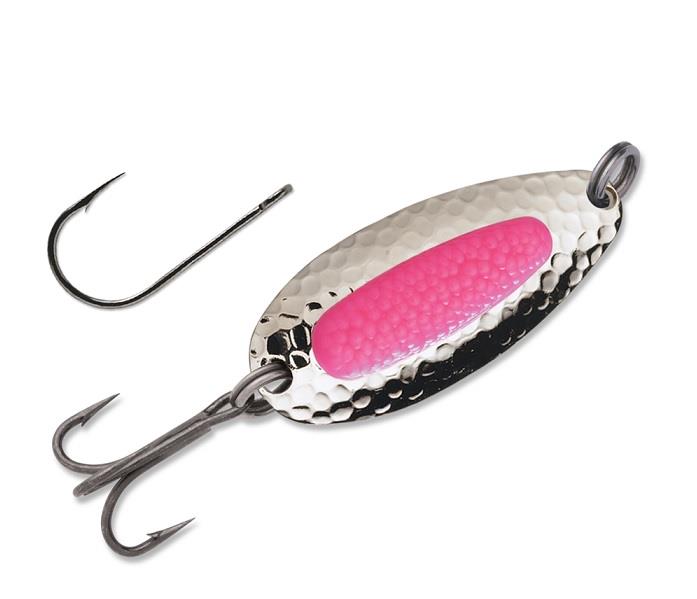 BLUE FOX
Pixee Lure Spoon Nickel Plated/Flo. Red Insert
Pixee Lure Spoon Nickel Plated/Flo. Red Insert
The Pixee® Spoon features heavy construction that permits incredibly long casts and deep retrieves even in fast moving water. Egg sac insert adds natural element that drives fish wild. Plated brass with a hammered finish reflects more light increasing flash. Finished with premium VMC black nickel hook. Each spoon includes a matched siwash hook. Considered "Precious Metal" in Alaska.
PRODUCT FEATURES:
*Choose from UV, nickel plated, gold plated, painted & metallic finishes.
*Premium brass construction.
*Gets deep even in fast moving rivers.
*Facets reflect more light increasing flash.
*VMC black nickel hooks are extremely sharp for excellent penetration.
*Each spoon includes proper size siwash.
*Glow Sac insert adds natural element to offering.
Blade Size: 2
Weight: 1/4oz