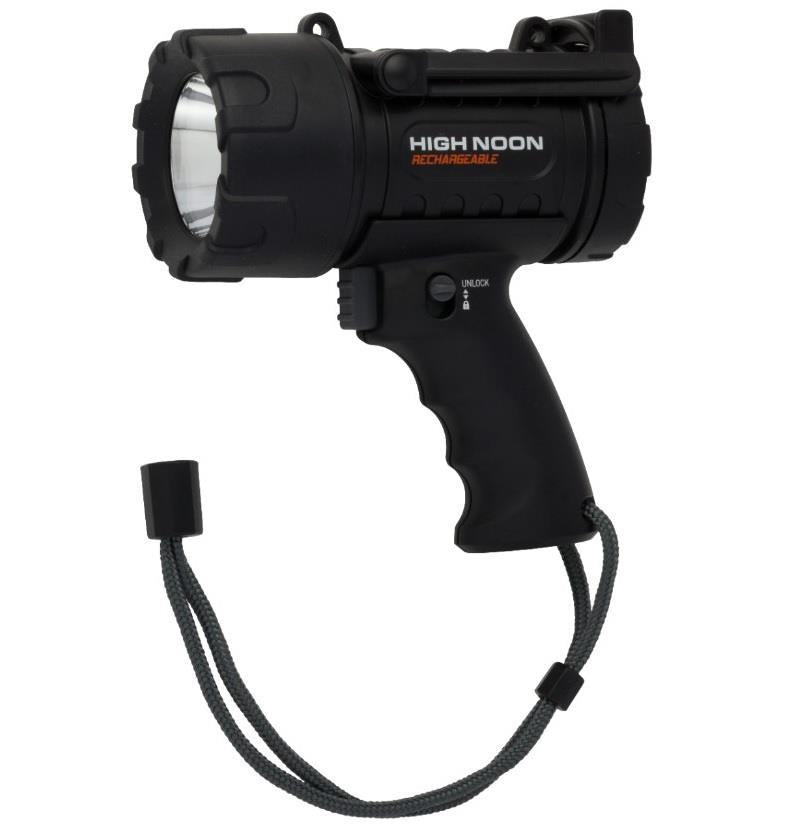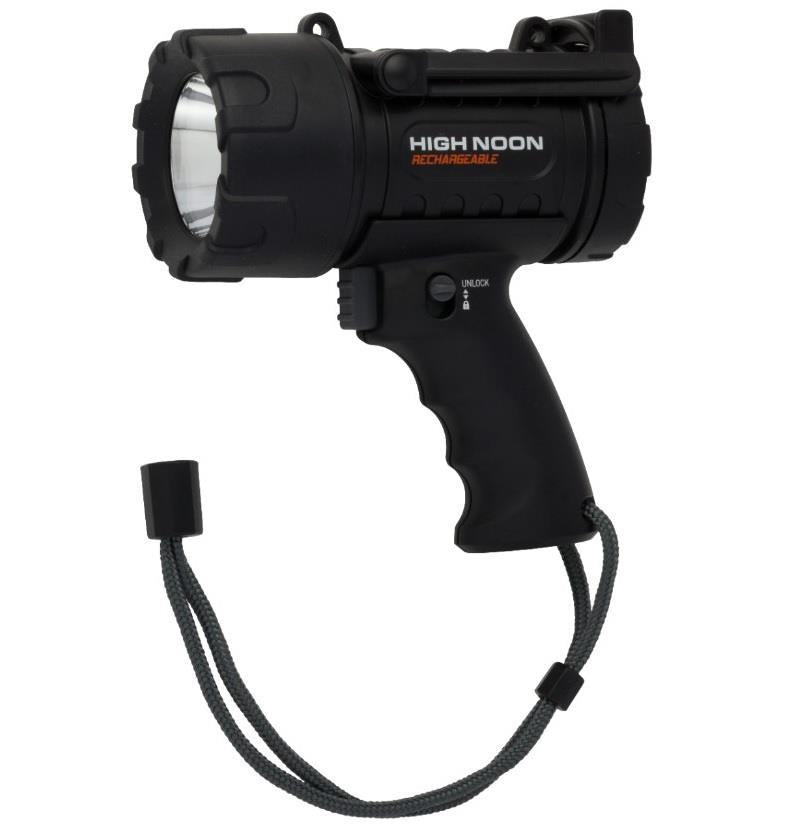 BROWNING
Browning High Noon USB Rechargeable Spotlight
Browning High Noon USB Rechargeable Spotlight
This spotlight has it all: Lightweight, floating, USB rechargeable, multiple modes, and you can even use the Power Bank feature to keep your phone charged up in the field.
PRODUCT FEATURES:
Modes: High, low or flashing
Powerful white LED that never needs replacing.
Battery: 3,000 mAh Li-polymer (included) with color-coded charging and power-remaining indicator
-Easy, quick access to USB ports through waterproof rubber flap.
-Color-coded battery status and charging indicator.
-Ultralight 14.5 ounce weight.
-Floats
-Rubberized soft touch finish
-Rugged polycarbonate housing and flexible rubber lens ring
-Impact resistant to 1 meter;Built-in adjustable stand for hands-free use.
-USB charging cable and lanyard included
POWER BANK
There is a USB or USB-C "power out" feature built into many of our products to help keep USB or USB-C lights and other electronic devices topped off and running at peak performance.
WATERPROOF AND SUBMERSIBLE
Waterproof and submersible (FL 1 Standard IPX7) assures water cannot get inside the light. This test is conducted for 30 minutes at a water depth of 1 meter (about 39").
IMPACT RESISTANCE
Impact resistance (FL 1 Standard 1m) measures how well the light resists damage when dropped repeatedly onto concrete from a height of 1 meter (about 39").
BATTERY LIFE
Battery life (run time) is defined as the time elapsed from when the batteries are new to when the light reaches 10% of the original brightness.
USB CHARGE
The USB interface has become the modern standard for recharging portable electronic devices. That's why we have a complete line of USB compatible lights. Our newest lights have USB-C connectors for even faster charging.