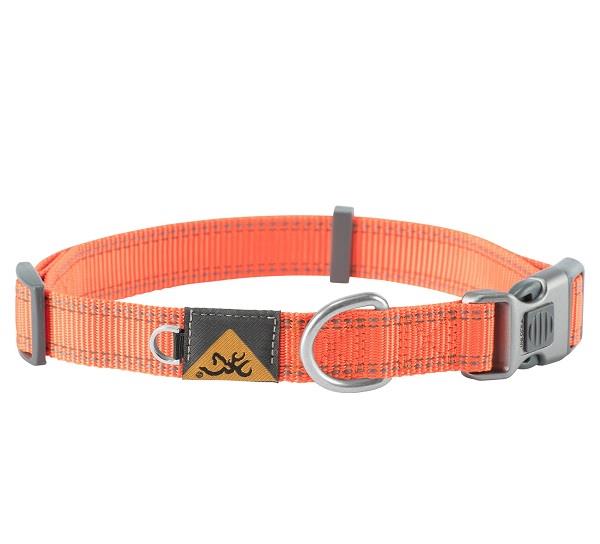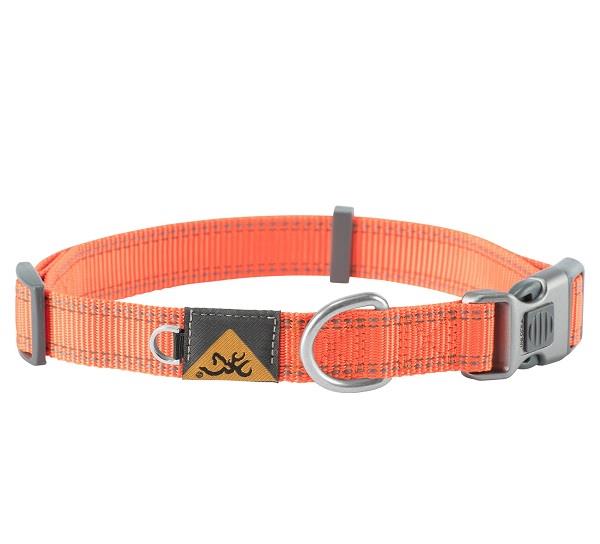 BROWNING
Browning Classic Webbing Dog Collar: Small 10"-16"
Browning Classic Webbing Dog Collar: Small 10"-16" Safety Orange
PRODUCT FEATURES:
Browning Classic Dog Collars are constructed with heavy duty polyester webbing to create a rugged and lightweight collar that is comfortable and durable. A locking buckle provides a secure closure, ensuring the collar won't unfasten on its own. Reflective stitching ensure you and others can see your dog even in low-light conditions.
*BROWNING | Since 1878, Browning has continued to represent "The Best There Is" in firearms and outdoor products.
*DURABLE MATERIALS | Polyester webbing is dirt and water resistant and provides added durability for longtime use and wear.
*ADJUSTABLE STRAP WITH LOCKING BUCKLE | Collar easily adjusts for versatile and comfortable sizing with a locking buckle that ensures collars stay secure and in place.
*REFLECTIVE STITCHING | Reflective stitching increases visibility to help you and others see your pet.